Taverne
"Votsalo"
Marathia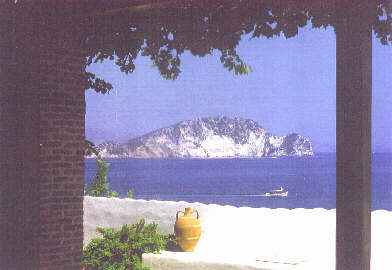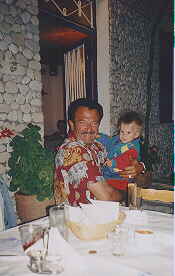 This tavern is operated by Nikos and his parents Jonion and Thasia. Here you find a nice opportunity to enjoy the Greek cuisine while you enjoy the phenomenal view across the whole south bay of Zakynthos. While dining in this magnificent setting, you will experience unforgettable moments. Looking at the delicious cuisine, you will notice similarities with the tavern "Taverna Pitolos", no wonder because both families are related to each other. The tavern is situated 2 kilometers away from the harbor of Keri in the direction of "Marathia" and the road runs through olive groves with a view to the tortoise island "Marathonisi" where the Caretta-Schildkröte breeds.
Taverne "To Posto"
Taverne "Pitsolos"
Taverne "Pathari"
Village "Laganas"
Italien Restaurant "La Bella Napoli"
new Taverne "Blue Sea"
Our guestbook for your feelings - DieBeliebtesten-Keri-Marathia